Chess Master Sites
1. A.J.'s Chess Teaching Page
Life Master A.J. has been teaching chess for many years, and is one of the founders of chess teaching on the net. Academic Chess takes its hat off to A.J.

2. Association of Chess Playing Professionals
A website designed by and for chess heavyweights. If you are a Grand Master, this is your web hang-out! Keep up on all the politics of professional chess!

3. BobbyFischer.net
The definitive site on Bobby Fischer. Many Fischer facts, stories, his games, etc.

4. The Life and Games of Paul Morphy
Sarah's terrific chess page on the life and games of Paul Morphy, the first world champion of chess.

5. Coffee Break Chess
GM Alexander Baburin's news letter.

6. GM Anand Chess Pages
The Comprehensive Vishwanathan Anand ChessSite. Look here for news, updates and tournament coverage of his games.

7. GM ANAND
Page created by an Anand fan.

8. GM Jon Levitt's Chess Pages
A British Grandmaster discusses chess talent and aesthetics in a lively site including humorous articles and photos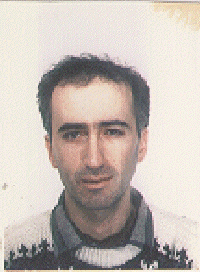 9. GM Nigel Davies: Tiger Chess
The website of Chess Grandmaster Nigel Davies. Tigerchess offers chess tuition by telephone, chess courses, book reviews and recommendations and many chess articles and problems.

11. Grandmaster Gregory Kaidanov
The personal web page of Grandmaster Gregory Kaidanov. Resides in Kentucky.

12. GrandMaster Square
Welcome to gmsquare.com where you will find the home-on-the-web of some of your favorite GMs, exciting games to view or download, grandmaster analysis, a chess auction site, and a discussion forum. More features, more photos (and more grandmasters!) will be added soon. Stay tuned!

13. National Master Dan Heisman


14. Welcome GMChess - Grandmastres site!
GM Chess - Grandmaster site of FIDE World Champion Alexander Khalifman and his GM Chess School. Chess instruction, articles and reviews, online games comments, games bases, refreshed FIDE ratings, chess bookshop and much more

15. Welcome to EasyChess!
The home page of chess teacher and Grand Master Annakov. Annakov is available for interenet coaching for advanced students.

Back to the link directory home page